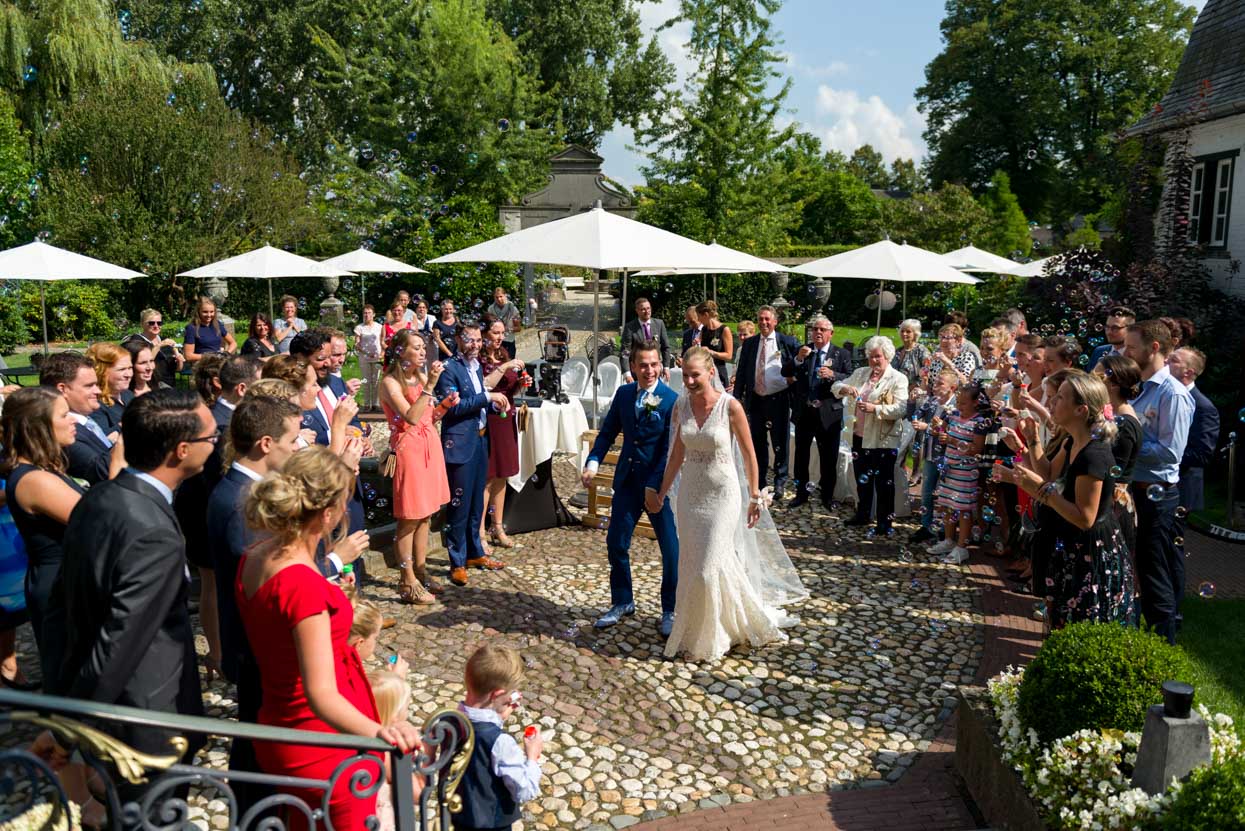 September 1, 2017 Wedding Janneke & Pim
Castle Groot Buggenum formed the backdrop for the beautiful wedding of Janneke and Pim. Janneke prepared herself in one of the rooms in the castle. Her mother and Pim's mother helped to put on the dress. When Pim arrived, Janneke sneaked through the window: "You see, he has a blue suit!"
Romantic first look
Pim saw his bride only at the beginning of the ceremony. Janneke came out of the castle with the hand of the father of Pim under the applause of those present. The castle has a beautiful courtyard where the ceremony took place. The father of Janneke is no longer alive and to remember him, Janneke wore a special silver bracelet.
Delicious food
In addition to a great wedding cake from Eclair, there was a well-cared barbecue from the Kolentip in a Green Egg. A special addition was the limoncello fired by the father of Pim himself.
Splashing dance party
The evening guests arrived and in the meantime the nephews and nieces of Janneke and Pim warmed up the dance floor. After the spectacular opening dance of the beautiful bride and groom, the dance floor has not been empty for a second. What a wonderful party this was!