For the wedding ceremony we can offer 3 special locations:
Wedding room in the Castle
Giving each other the Yes Word in the Wedding Room of the Castle is always a special experience. After the Bride Toilet at the top of the Castle, the bride can then make her Entrance via the stately staircase. When the Wedding Room is filled with the invited guests, accompanied by appropriate music, the Bride, with applause, descends the tap with slow steps. There is her future husband, full of anticipation with the bridal bouquet. Special shots of the photographer are guaranteed. At the bottom of the stairs, the couple are united and walk together to the Babs (Special Officer of the Civil Status), who invites the Wedding Couple to the antique wedding table and can start the Wedding Ceremony. Suitable for up to 40 people, up to 12 seats can be offered.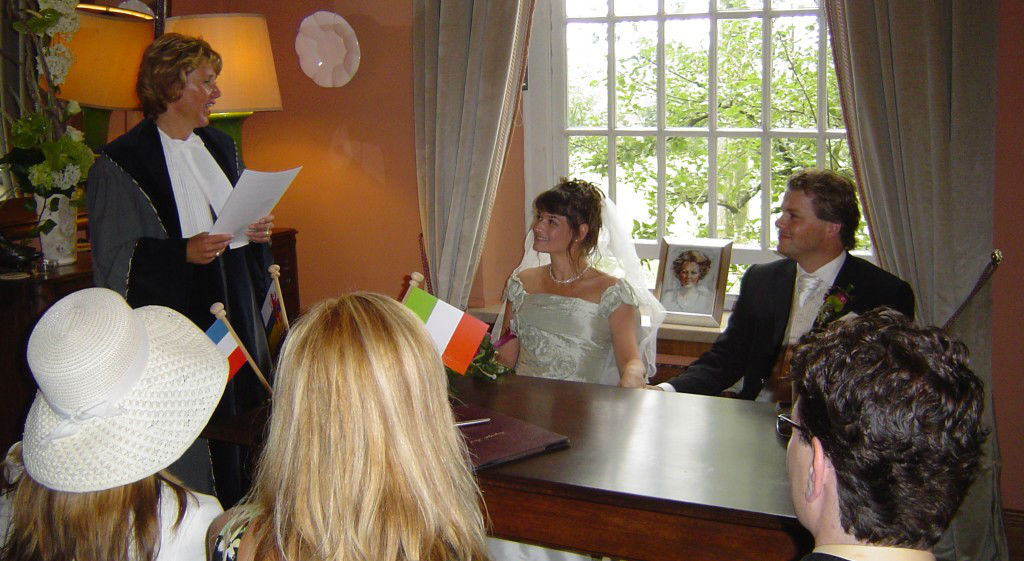 Romantic courtyard garden
If the weather gods are well disposed towards us and the weather is beautiful, often in addition to the rooms in the Castle the indoor garden is used as a wedding location. That is why we always make 2 scenarios, a good and a bad weather scenario. Enjoy the garden under the white parasols with the castle in the background. Here too we have a wonderful scenario for a "Staircase scene" in store for you. Suitable for up to 150 people, where up to 80 seats can be offered. For an outdoor ceremony, a surcharge of € 100 is calculated.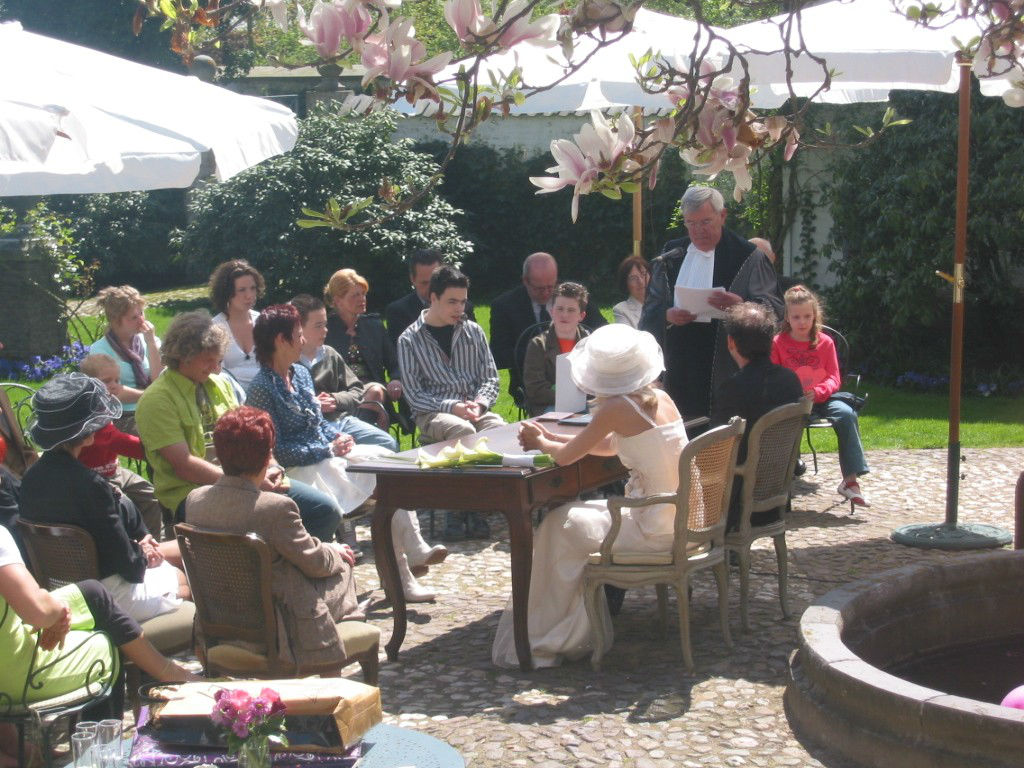 Pavilion De Kruidentuin
Our largest interior space with a special contemporary look but still with a view of the historic decor around the large glass surfaces. Instead of a "Trap scene" we can use "the Middle Path scene" here. Suitable for a wedding ceremony for up to 150 people, with up to 100 seats available. For a ceremony in the herb garden a surcharge of € 100, – is calculated.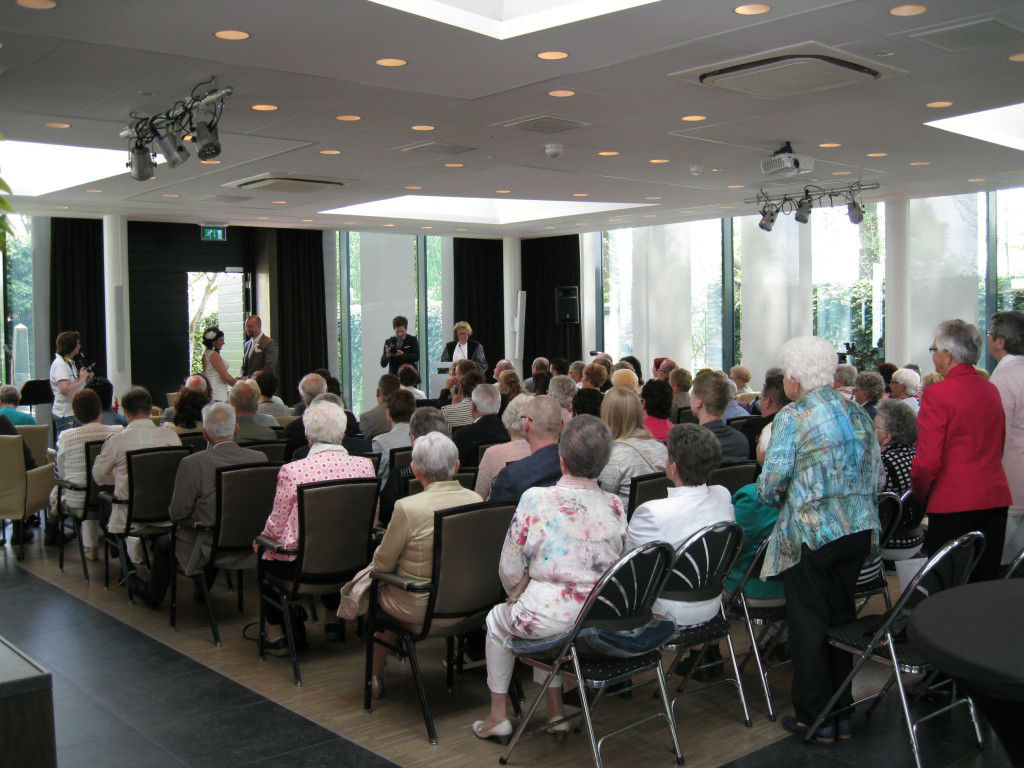 Information brochure
Request our free information brochure "Wedding and parties at Groot Buggenum Castle". This can be done via the links below, by email or by mail.
Or call +31475452835 to make an appointment for a free visit.