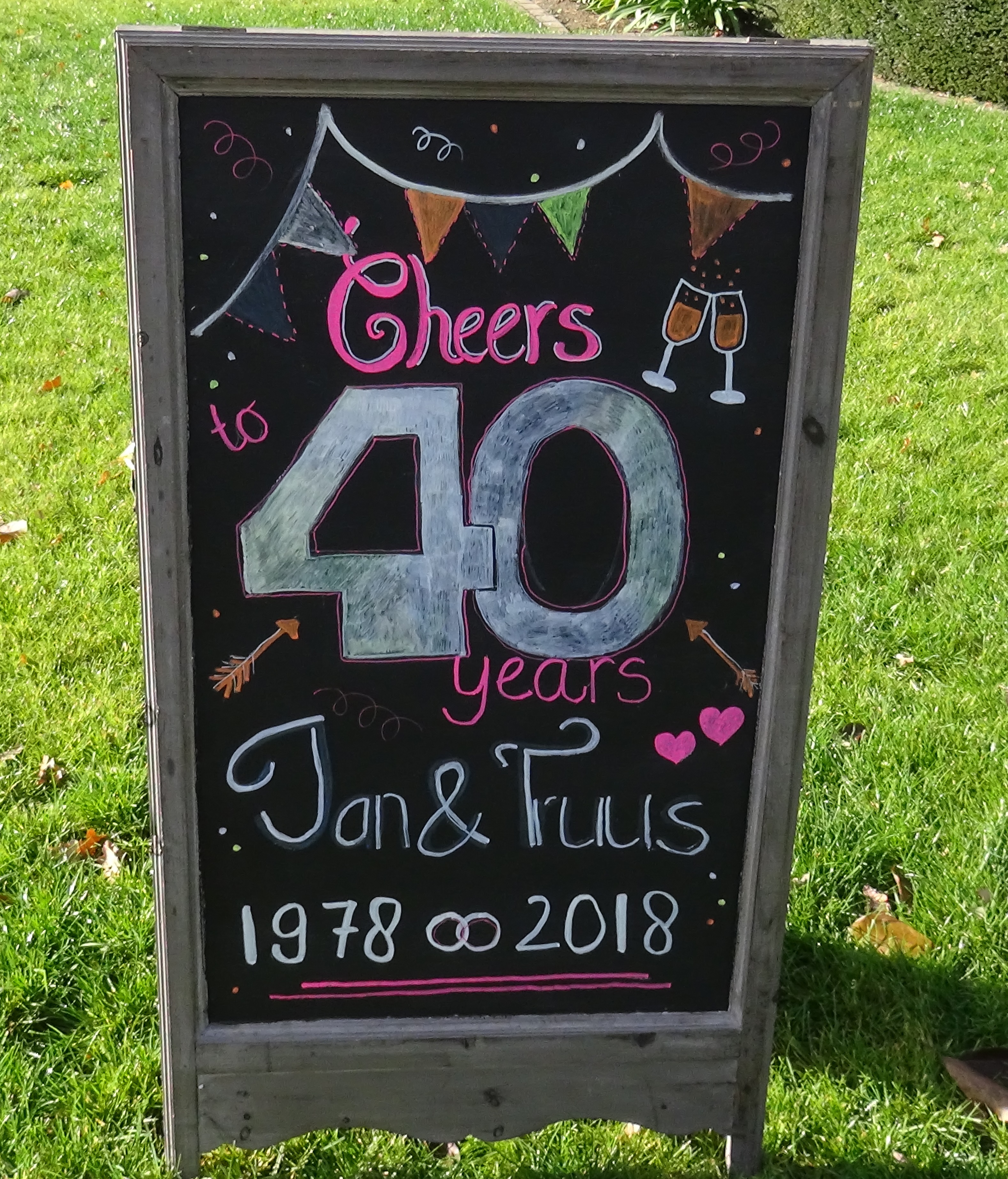 A great day! 40th Wedding – Saturday, October 13, 2018
Our 40th wedding anniversary at Kasteel Groot Buggenum was TOP!
A special location with a lot of history and beautiful gardens.
Jolanda:
Thank you for your cordiality, empathy and thinking along during
the preparation meetings.
The location you represent looks beautiful, well-groomed and inviting.
Fresh flowers adorn the various spaces.
As a hostess you and your team have made this holiday a special day.
We have super nice memories of this special party moment!
Sincerely,
Jan and Truus